Armin's home
About
Hi there. I am Armin Burgmeier, a 30-year old guy from Germany. I have some C/C++ programming and physics stuff here.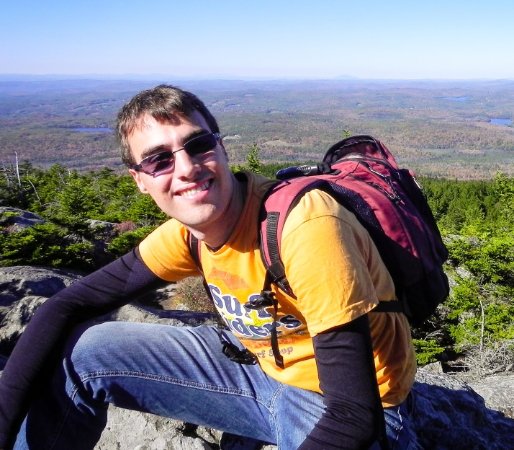 Code
Physics
I was a PhD student at DESY, Hamburg working on High Energy Physics with the CMS experiment at the LHC. I was studying physics at the KIT (formerly University of Karlsruhe), Germany.
Lab
Anfängerpraktikum 1
During my third semester in 2007/08 I had to do lab courses (doing experiments, writing reports, etc), the so called "Anfängerpraktikum". These are my preparations and reports (which I made together with my colleague Kirstin Hübner). If you happen to study physics in Karlsruhe you might find them helpful for your own "Anfängerpraktikum". They are all in German, though.
The .tex files and other source files are laying around in the respective directories (such as university/praktikum1/1/prep for example), along with a convenient Makefile. You need to have LaTeX, gnuplot and pdfjoin installed to generate the PDF.
F-Praktikum
In my third year (fifth and sixth semester) I took the advanced lab classes. My colleague was Robert Schittny this time. Again, here we have preparations and reports of the experiments we had to do. Everything is in German unless otherwise noted.
Seminar
In my seventh term I gave a seminar talk about Maximum Likelihood and Least Squares fitting. Both slides and handout are available in German.
Diploma thesis
My diploma thesis is available. It is about the Meta Monitoring tool The HappyFace Project and about estimation of Z boson background contribution for Higgs boson searches in the H → ττ channel at the Large Hadron Collider (LHC).
Duke 2009
In the summer of 2009, I received a short-term DAAD scholarship for going to Duke University for three months. I worked with the HEP neutrino group there. I was busy with two projects:
My final report for the DAAD is also available (in German).
Vancouver 2010
I was at INPC 2010 in Vancouver, presenting a poster about the pointing by neutrino matter oscillation work I did at Duke the year before. It is available for download.
GridKa school 2010
At GridKa school 2010 I gave a talk about the HappyFace Project.
PhD thesis 2014
My PhD thesis about the coupling of the Higgs boson to τ leptons is available here.
Links
There are also some other sites I want to mention:
Contact
eMail: armin arbur net
PGP key ID: 0xBF1D92C7
PGP fingerprint: 7288 34F3 B8D5 52ED 25CC 1B1F B1C7 1544 BF1D 92C7
Old (inactive) PGP key ID: 0x79B57591
Old (inactive) PGP fingerprint: B63A 7560 B25B 619C A11E 2192 25A9 41E8 79B5 7591